April 28th is the World Day for Safety & Health at Work, established by the International Labour Organization to promote the prevention of occupational accidents and diseases worldwide.
The concept of injury prevention and wellness has always appealed to me, so in 2017 I took some extra training to become certified in Applied Prevention and Health Promotion Therapy (https://ptonice.com/aphptcert).  I learned what impact education and preventative measures can have on saving companies money and improving employee productivity. It was exciting, but it was difficult to decide how to apply this to my job since PT typically involves working 1-on-1 with patients who have already experienced pain or dysfunction.
In the past, we've been invited to give educational presentations on workplace health and injury prevention to help fulfill incentive program requirements that those companies offer employees to attempt to re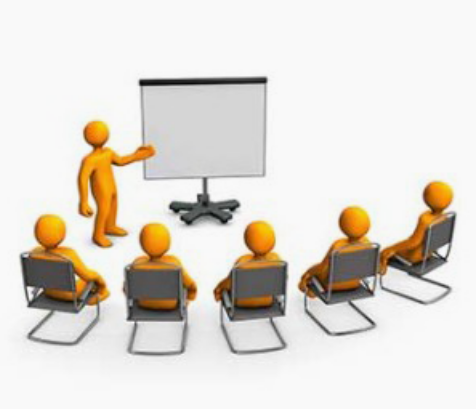 duce healthcare costs.  These have been extremely fun and rewarding to do, as we have received quite a bit of positive feedback. It seemed like this was a good place to start trying to grow the prevention side of PT instead of only doing rehabilitation, so Advantage rehab is now working to increase relationships with employers in the community to improve health and wellness in the workplace.  We would like to be a resource for information and education, as well as for healing if needed.
Concerns from previous clients have been that safety training sometimes isn't helpful or effective because general guidelines can't always be applied to the specific tasks employees have to do.  What we've done in the past that was very helpful is to spend time with employers discussing their main concerns and then observing equipment used and sites or situations involved in order to become as familiar as possible with the physical tasks required.  That way we can identify potential risks and barriers to safety, then make specific recommendations on how to optimize energy use and prevent injury as much as possible. After we get familiar, we can then decide what we think employees need to know about anatomy, physics, joint mechanics, etc., and make recommendations for the most helpful program to keep everyone informed and empowered to keep themselves safe as much as possible.  This information has usually been provided in an hour-or-so-long presentation to all relevant employees/positions with opportunities to ask questions and practice as needed.
If you have any concerns about the health and wellness of your employees, please don't hesitate to contact us to see if what we're offering is what you need.  We will give 100% effort to whatever commitment we make, whether short-term or long-term.