Strength and Conditioning/Personal Training at Advantage Rehab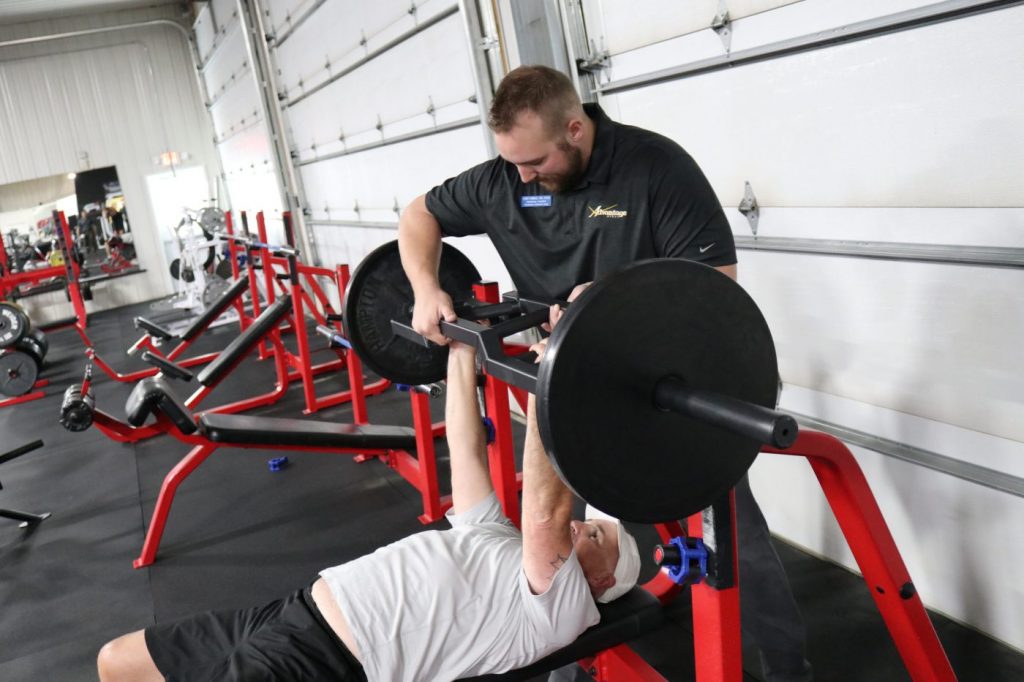 Are you feeling weak? Slow? Fragile?
Do you have fitness goals?
Are you finishing up physical therapy and don't want to lose what you've gained?
Do you play a sport or participate in an activity that you want to be stronger, faster, and have more endurance in?
Do you want to be better in everyday life?
At Advantage Rehab, we can help you along your fitness journey and reach new heights.
Strength and Conditioning/Personal Training at Advantage Rehab can help:
Strength
Speed
Power
Balance
Bone Density
Body Composition and Weight
Endurance/Work Capacity
Flexibility/Mobility
Training at Advantage Rehab involves taking a personalized approach to your situation. No matter your age or fitness level, you'll progress and get better with each step onward. We focus on form and technique over weight — because it doesn't help you to get strong "wrong."
Special areas of interest:
Training for Hunters, Hikers, and Outdoorsman
Training for Youth/Athletic Populations
Training for Tactical Populations
1 Session:
5 Sessions:
10 Sessions:
20 Sessions:
$50
$225 (10% Discount)
$400 (20% Discount)
$700 (30% Discount)