Dizziness and Vestibular Disorders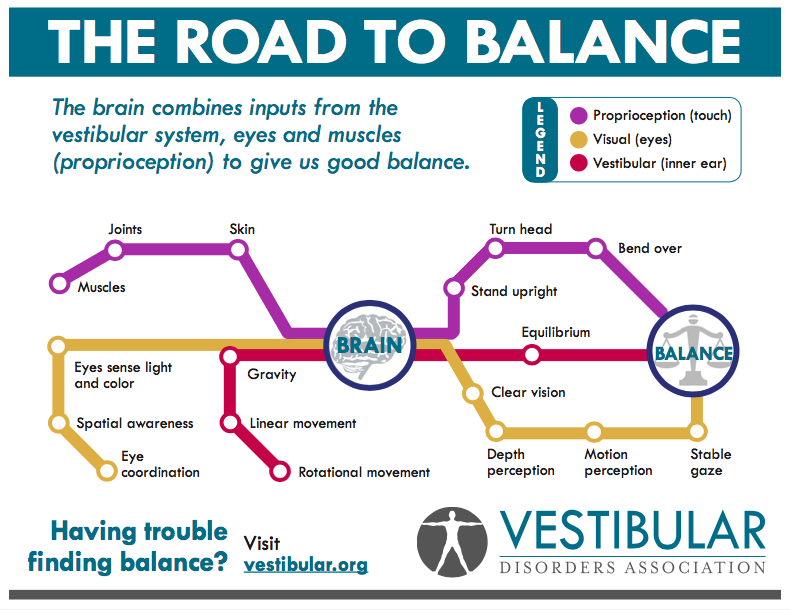 The three main balance systems in the body are the vestibular system (in the inner ear), visual system (eyes), and the proprioception system (sensors in the joints, muscles, and tendons). These systems send information to the brain stem which identifies the position of the head, detects motion, and spatial orientation. Any of these systems can undergo changes due to age, disease, or injury. Physical therapy can help determine which balance systems need training and give specific exercises to make you feel more confident on your feet.
Many studies have proven a strength training program can improve balance and reduce the risk of fractures. Strength training with weights or exercise bands can help improve muscle power and coordination, which can help with stability, increase joint motion, and improve reaction times. Strength training can also make day-to-day tasks easier such as: getting out of a chair, standing up from the ground, and walking. If you need help with strength training, personal training is a great opportunity to get individualized and one-on-one training to reach your goals.
DIZZINESS AND VESTIBULAR DISORDERS
Dizziness and vertigo can be debilitating, but these symptoms affect many people. A common cause of dizziness, benign paroxysmal, positional vertigo (BPPV,) occurs due to an accumulation of crystals in the inner ear. It is the most common cause of movement-related vertigo, or spinning. It usually comes on suddenly and is worsened with lying down, rolling over or tipping the head down or back. Physical therapists with appropriate training use assessment and treatment protocols that can determine if BPPV is present and resolve it quickly, often times in one visit! If you suffer from general dizziness and there is not a direct medical or medication connection, physical therapy may be beneficial. Dizziness in itself tells us there is a "mismatch" between sensory communication systems in the body.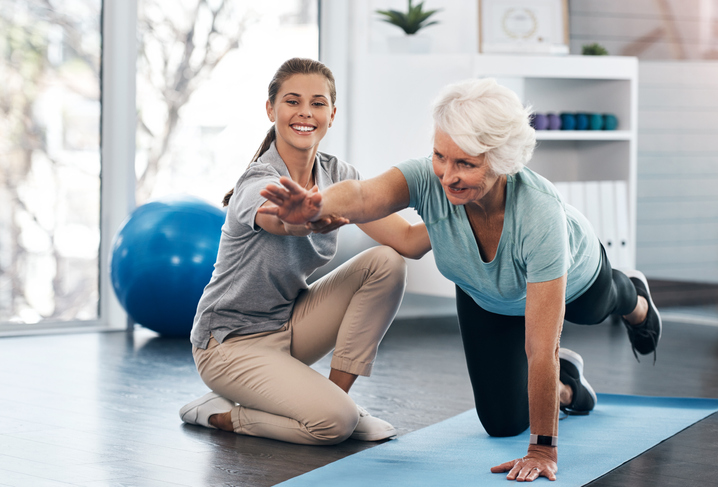 You can get dizziness from neck dysfunction, headache, or muscle and fascial restrictions. Physical therapists address dizziness through treatment of these areas, as well as exercise prescription to coordinate balance and information from the eyes, ears, neck, and head.
Some people have known disorders of their vestibular (balance and dizziness) systems such as nerve dysfunction, Meniere's disease, post-concussion syndrome. Physical therapy can be helpful in teaching you self-care strategies and exercises that can help.